CAMAL (Cuero Area Ministerial Alliance) House
118 W. Main, Cuero, Texas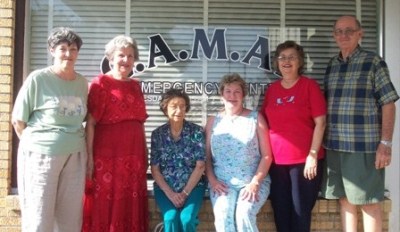 CAMAL House is Cuero's food pantry; it is an outreach of the Cuero Area Ministerial Alliance, and provides food monthly for over 420 Cuero families. The number of needy people served has increased markedly in the past few years. Rev. Bill Cotman is president of the CAMAL Board, and members of our church along with members of other congregations volunteer regularly to help with this ministry.